The winemaking process starts with low-yielding, handpicked fruit from William Heritage estate vineyards. White wine grapes are harvested at optimum ripeness & whole-cluster pressed. The juice is fermented with selected yeast strains at cool temperatures to capture & enhance fresh fruit aromas & flavors. Wines are aged, typically 4-8 months, in stainless steel vessels or oak barrels to produce different styles. The reserve white program utilizes the more risky & time-consuming technique of barrel fermentation with French oak barrels. This technique generates premium-quality varietals and single vineyard offerings.
For Heritage red wines, the goal is maximum capture & development of color & flavor. After harvesting at optimum ripeness, red grape clusters are de-stemmed and the grapes hand-sorted to remove any material not worthy of fermentation. The grapes are gently crushed & sent to stainless steel fermentation vessels where a small portion of juice is removed (a process called saignée or bleeding) to provide raw material for delicious Rosé wines. The saignée method also allows for greater extraction, color and flavor in the primary red wines. Fermentation temperatures peak early at controlled levels to capture rich fruit flavors.
Extended macerations (juice & skin contact) follow to extract optimum color, flavor & tannin profiles. Red wines are separated from their skins to give both free-run & press fractions which are kept separate. Wines are aged exclusively in French oak barrels for 12-18 months. Judicious tastings & experience are used to determine various options for blending & ageing to enhance the wines before bottling.
Winemaking Team
Kevin Bednar, Winemaker
Kevin grew up in the foothills of the Green Mountains of Vermont, close to nature but far from wine country. While attending the University of Notre Dame, Kevin spent a couple of semesters living and studying in Spain and Chile, where he nurtured his burgeoning interest in making (and drinking) wine.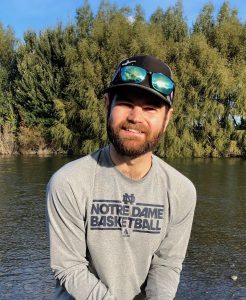 After graduating with a degree in Chemical Engineering, Kevin quickly moved to California to work his first harvest. California would be home base for a number of years while he worked as assistant winemaker at Gallo, but a desire to experience new regions, techniques, and cultures led to winemaking stints in Australia, New Zealand, and Austria.
Kevin loves the challenge of making wine in unique climates and is excited by the trajectory of the New Jersey wine industry. He is thrilled to be part of the William Heritage team as it continues to produce distinct wines from its beautiful estate vineyards in the Outer Coastal Plain.
Julie Pierre
Julie graduated with a degree in Biology fro
m The College of New Jersey. After college, she worked as an organic vegetable farmer. Her journey into wine began when she took a winter job as a bartender at a restaurant that served wines from unique, small batch producers. Once the wine bug bit, Julie completed her sommelier certification from The Wine School of Philadelphia. Looking to get into the wine production side of things, she reached out to the Heritage family and has been working on the winemaking team at William Heritage Winery since 2019.
Stéphane Derenoncourt
Vineyard Consultant
A French vigneron working as a consultant for numerous estates in Bordeaux and other wine producers worldwide. Stéphane is known for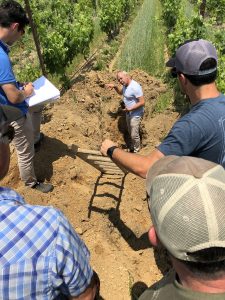 working with such producers as Château Larrivet Haut-Brion, Château
Smith Haut Lafitte, Château Talbot, Ingenook – Rubican Estate and others. Stéphane also made the list of "Top 10 Influential Wine Consultants" from the Drinks Business.
Now Hiring – Assistant Winemaker
For more information about the assistant winemaker position click "apply here" button above.