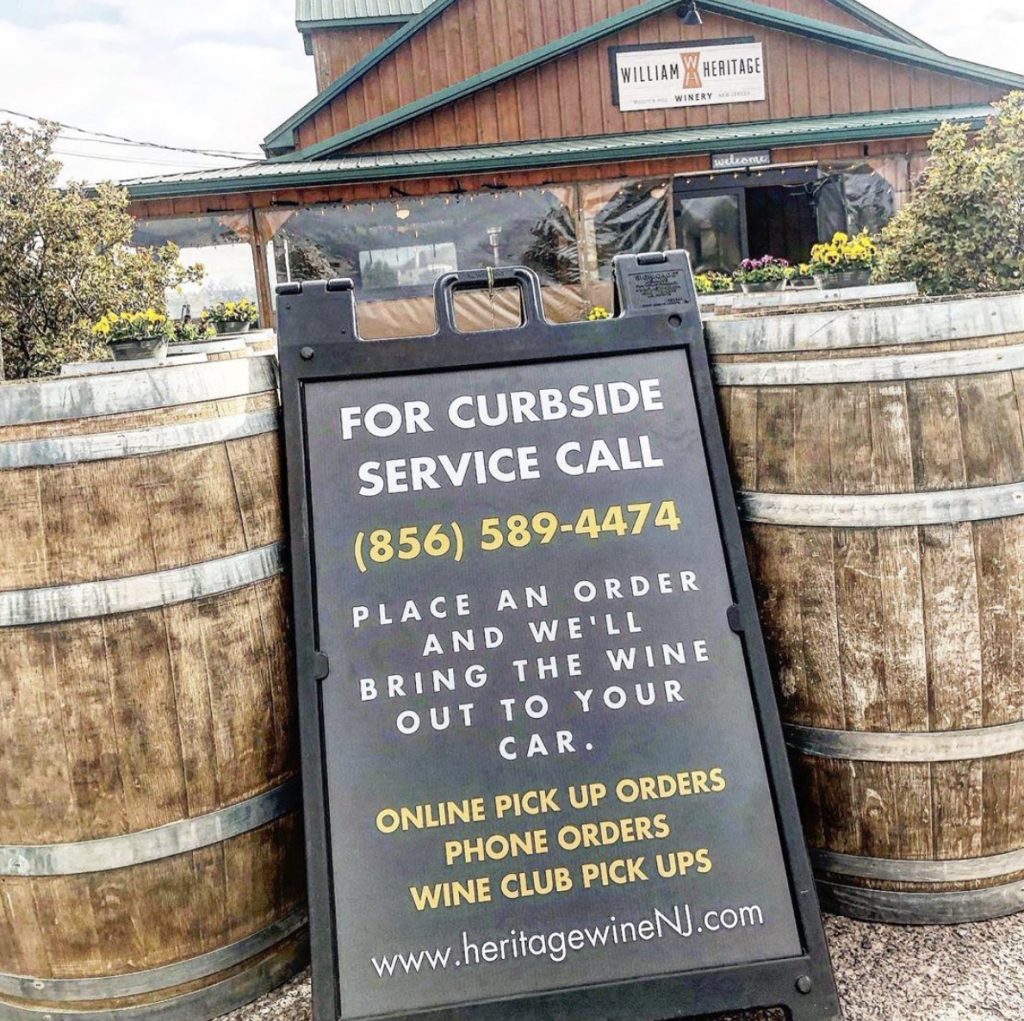 We are encouraging our fans to take advantage of our curbside pick up option!
Step 1 – Purchase your wine online (make sure to select "pick up" option for either Mullica Hill or Haddonfield)
Step 2 – When you arrive at our tasting room give us a call and provide us with your first & last name along with model and color of your car and we will bring your order out to you!
Mullica Hill Tasting Room (856) 589-4474
Haddonfield Tasting Room (856) 520-8677
Optional – Guests may also place wine orders over the phone by calling us at (856) 589-4474 – we can charge your credit card over the phone and have wine ready for curbside pick up.