Fall Menu Specials

The Heritage family has had six generations farm apples on the
William Heritage Estate.
To honor our past generations, we are excited to announce a brand new cider tasting
at our Mullica Hill location for a limited time!
Taste through the family history at William Heritage Winery, sampling the Jonomac Cider, Stayman Cider, Golden Red Cider, and Red Canned Cider.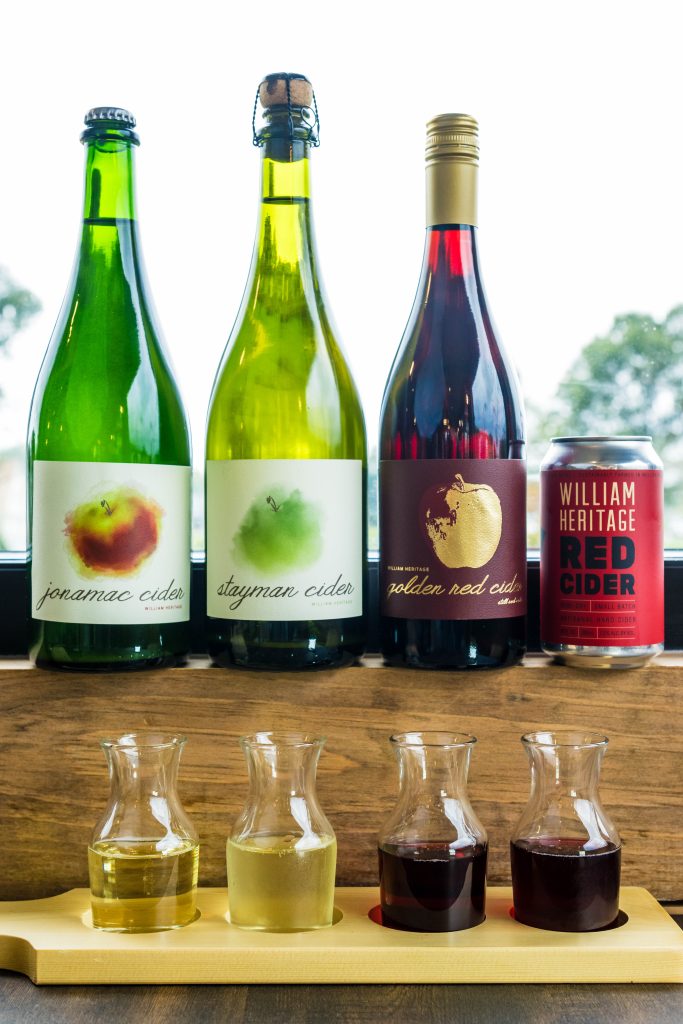 Tasting is $10 and subject to change due to availability. Available Monday-Friday at the Mullica Hill location only.
Seating is on a first come, first serve basis. We do not accept reservations.
Click here for more info on our ciders.

Our kitchen has whipped up a mouth-watering
featured fall menu.
Menu features two brand new sandwiches, a farm-to-table flatbread,
and a brand new take on our baked brie! Available Tuesday-Friday only.
Honey Mustard Chicken or Veggie Sandwich
This sandwich comes with either oven-baked chicken, or roasted Portabello mushroom, zucchini, and red pepper, with melted mustard seed gouda, arugula, honey mustard, and a scallion dijon aioli on top of a pretzel warm pretzel bun. $16
Spiced Caramel Apple Flatbread
This is a delightful farm-to-table flatbread featuring caramel cream, cinnamon spiced apples sourced from the William Heritage estate, topped with a gingerbread streussel. $16
Fall Inspired Baked Brie
A delicious new take on our infamous baked brie. Warm Danish Costello Brie topped with apple butter and crushed
graham crackers. Served with assorted crackers. $14
Related Events