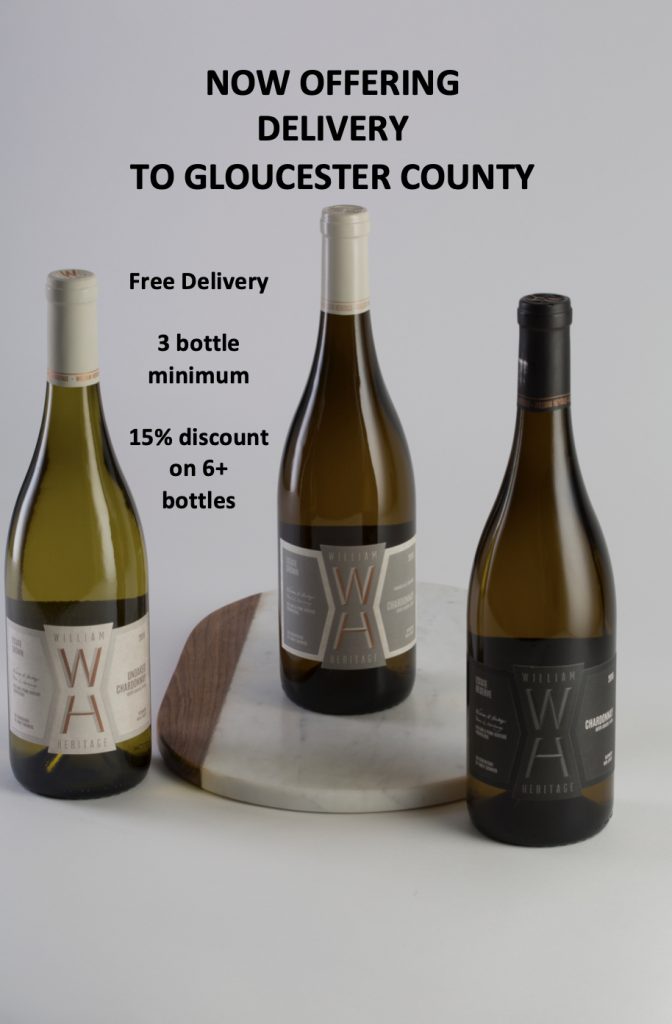 We are excited to offer free home delivery to our local residents of Gloucester County! Order online and we'll deliver to your home.
How to order:
Select the "PICK UP" option
At check out let us know that you would like your wine delivered and include delivery address in the Comments and Special Instructions section
Details:
FREE delivery
Minimum 3 bottle order
15% discount on purchases of 6 or more bottles
Delivering to Gloucester County only (we want to test this out and see how it goes!).
Deliveries are made on Wednesdays and Fridays
Orders placed before 6pm Tuesday will deliver Wednesday, orders placed before 6pm Thursday will deliver Friday.
A driver will check your ID from a safe distance! No signatures required.
Contactless shipping/delivery
Our delivery team and our shipping partners now follow the new guidelines to adhere to social distancing standards.
No signatures required
When your wine arrives, your delivery driver will ask you to present your ID from a safe distance
Your driver will confirm the details on your ID
Your driver will then drop off your wines. They'll leave, and you can bring them inside, having had no direct contact with your driver.