Haddonfield Tasting Room
We are excited to announce the opening of our new wine tasting room located in downtown Haddonfield, New Jersey. The new space is located at 127 Kings Hwy E (formerly occupied by Kings Road Brewery), directly across the street from the British Chip Shop.  The storefront is a smaller, more intimate version of our estate tasting room located in Mullica Hill.  The entire portfolio of critically acclaimed wines are available for purchase at the Haddonfield location.  Unfortunately, during Covid-19 the Haddonfield tasting room will only be open for curbside pick-up and walk-ins for to-go bottle sales. We are not yet permitted to offer wine tasting.
Business Hours
Monday 11am-7pm
Tuesday 11am-7pm
Wednesday 11am-7pm
Thursday 11am-7pm
Friday 11am-7pm
Saturday 11am-7pm
Sunday 11am-7pm
During Covid-19
During these uncertain times of Covid-19 the Haddonfield tasting room will only be open for curbside pick-up and walk-ins for to-go bottle sales.
Four customers will be permitted to enter the space at a time.
In the event that a line forms outside we ask that guests maintain 6 feet of social distance.
All staff and customers are required to wear face coverings.
We have implemented "no contact" wine lists to browse our wines (they're really cool!)
Customers may purchase wine online ahead of time for curbside service (directions below).
All surfaces at the William Heritage tasting room will be sanitized regularly.
Curbside Pick-Up
Step 1 – Purchase your wine online (make sure to select "pick up" option for Haddonfield)
Step 2 – When you arrive at our tasting room give us a call and provide us with your first & last name along with model and color of your car and we will bring your order out to you!
Haddonfield Tasting Room (856) 520-8677
Optional – Guests may also place wine orders over the phone by calling us at (856) 520-8677 – we can charge your credit card over the phone and have wine ready for curbside pick up.
Wine Club Members
For added convenience, William Heritage wine club members will have the option to pick up their seasonal wine club packages at the Haddonfield or Mullica Hill tasting room locations. More info about upcoming wine club packages during Covid-19.
Post Covid-19
Once the state begins to lift restrictions and permits us to resume onsite consumption, guests will have the opportunity to stop in for a wine tasting and enjoy their favorite bottle at one of the many fine dining BYOB restaurants in town.
Post Covid-19
Visitors will be able to enjoy a wine tasting at the chic new wine bar or table side at the elegantly decorated seating area.
William Heritage wine club members receive a complimentary wine tastings for them and a guest.
Stop in with friends to enjoy your favorite bottle of William Heritage wine in a design-forward wine tasting atmosphere.
Plan your Haddonfield down town visit to include wine tasting, shopping, a visit to the brewery and dinner at your favorite BYOB.
Reservations for wine tasting are suggested during busier days (Friday, Saturday & Sunday)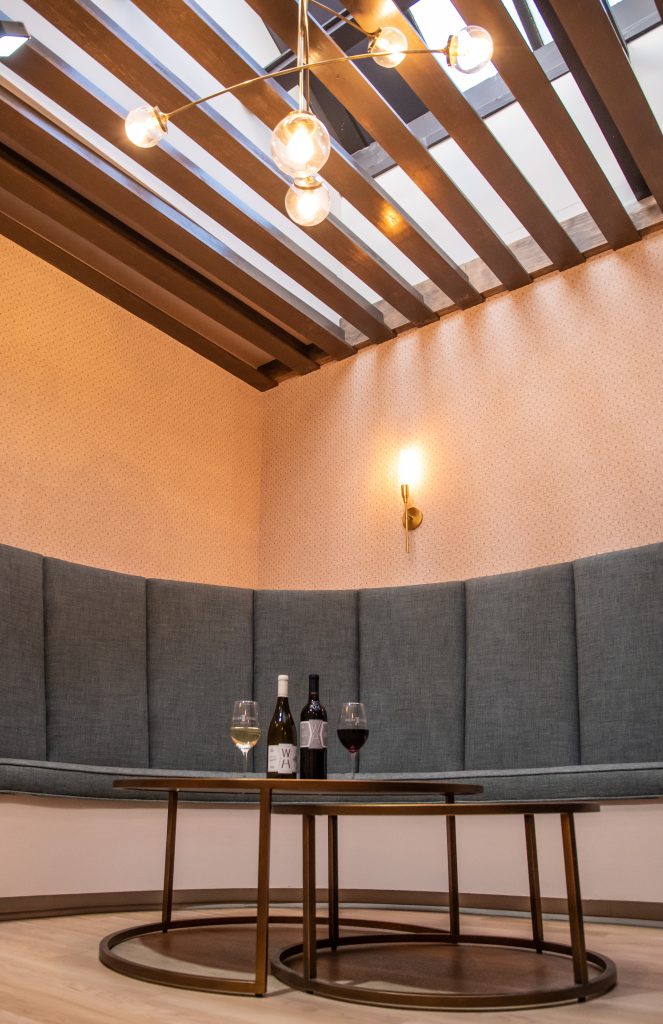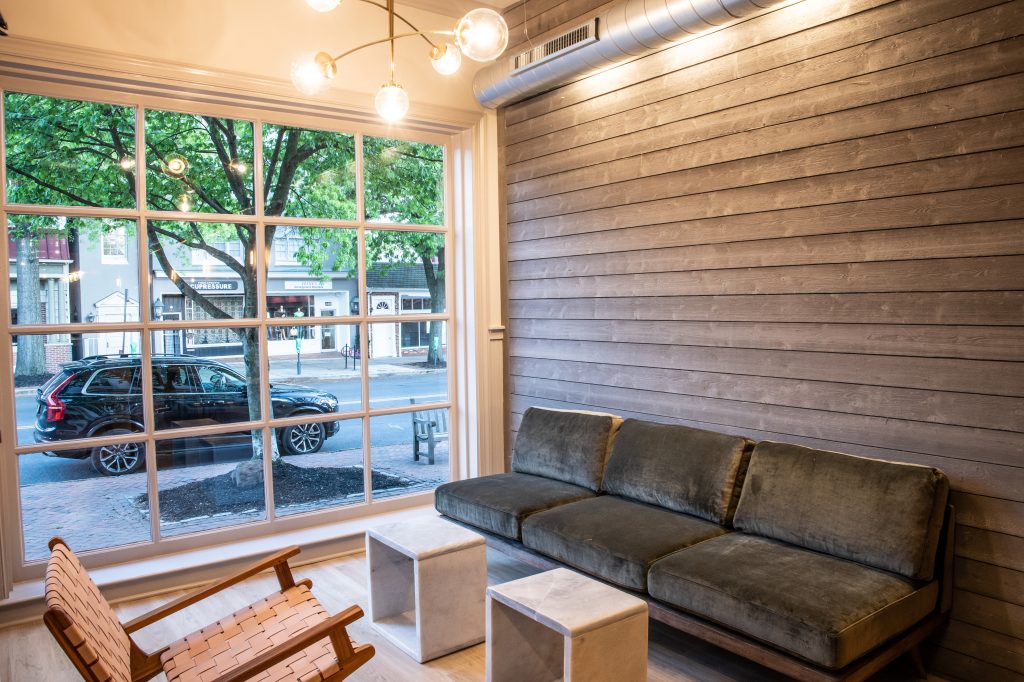 Follow us on Instagram and Facebook for updates on the new Haddonfield space!