Haddonfield Tasting Room
Coming Spring 2020
We are excited to announce the opening of a new wine tasting room located in downtown Haddonfield, New Jersey. The new space will be located at 127 Kings Hwy E (formerly occupied by Kings Road Brewery), directly across the street from the British Chip Shop. The store front will be a smaller, more intimate version of our estate tasting room located in Mullica Hill. The entire portfolio of award-winning wines will be available for purchase at the Haddonfield location. Guests will have the opportunity to stop in for a wine tasting and enjoy their favorite bottle at one of the many fine dining BYOB restaurants in town.

Visitors will be able to enjoy a wine tasting at the sheik new wine bar or table side at the elegantly decorated seating area.
For added convenience, William Heritage wine club members will have the option to pick up their seasonal wine club packages at the Haddonfield or Mullica Hill tasting room locations.
Stop in with friends to enjoy your favorite bottle of William Heritage wine in a design-forward wine tasting atmosphere.
Plan your Haddonfield down town visit to include wine tasting, shopping, a visit to the brewery and dinner at your favorite BYOB.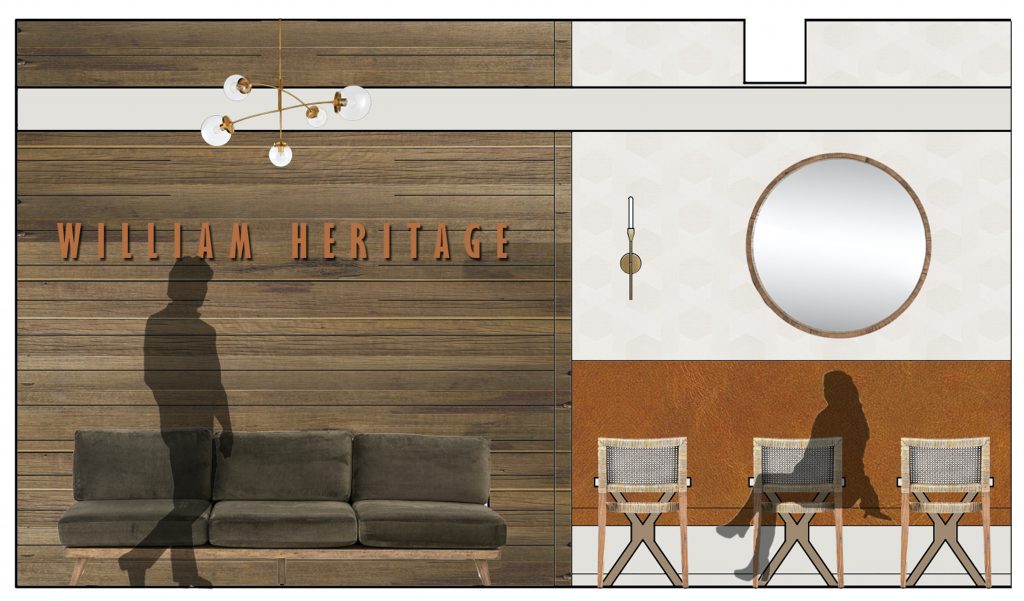 Follow us on Instagram and Facebook for updates on the new Haddonfield space!